Sign Designing, Building Signs, Outdoor Signs, Indoor Signs, Construction signs, Sign Fabrication, Industrial Signages, Exhibition Stands, Display Stands, Digital Signs, Commercial Signs, Reception Sign.​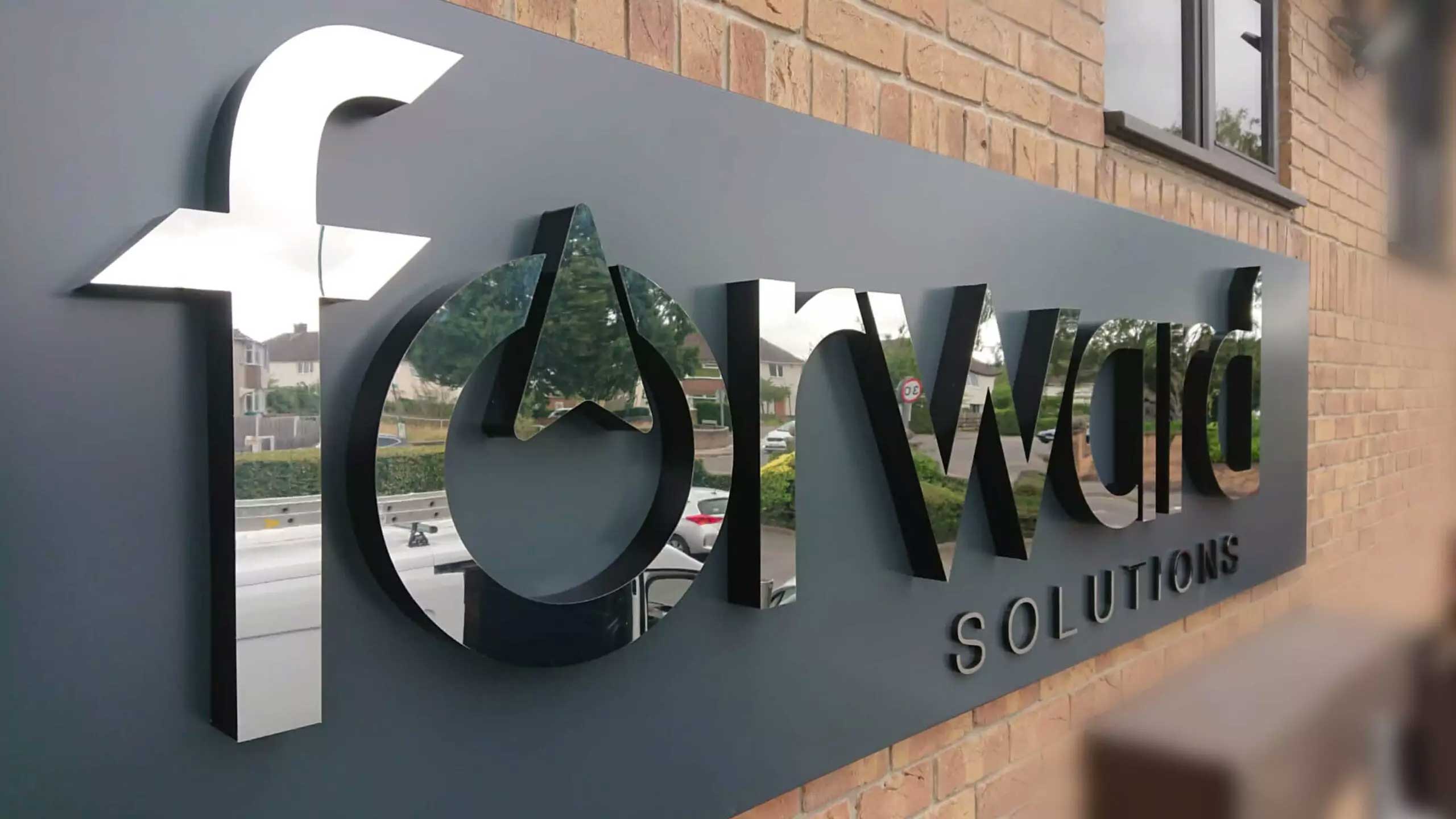 Are you looking 3D Signage Companies in Dubai?
Print n Design is a comprehensive signage company based in Dubai. We provide high-class indoor and outdoor branding signs for all types of businesses.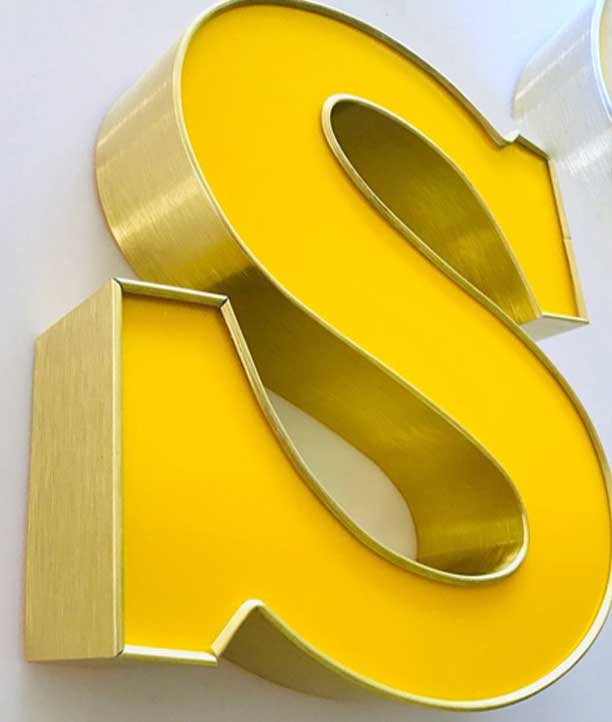 We manufacture your letters in various materials and offer you lighting solutions such as direct or backlighting. Signage, embossed letters, box letters
Outdoor Flex Face Signage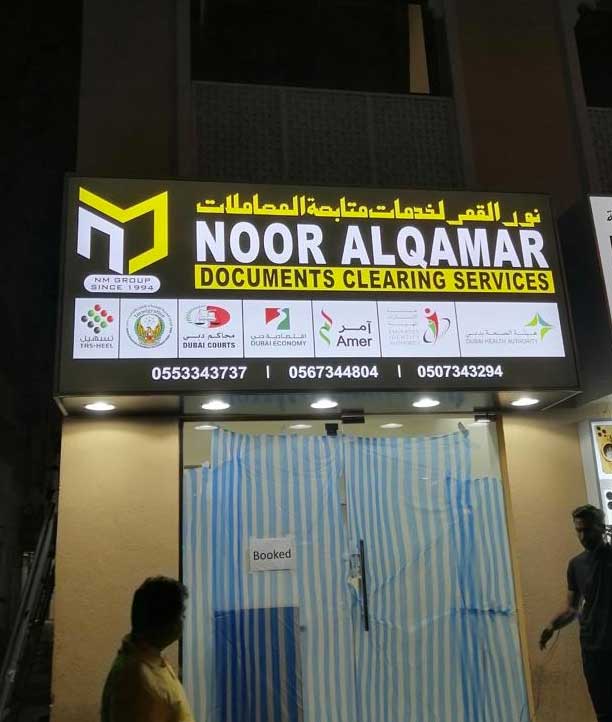 Great outdoor signage which can be fixed to the ground or building. Available in different thickness, sizes and materials. Contact us for something bespoke!
Aluminium & Brass 3D Signage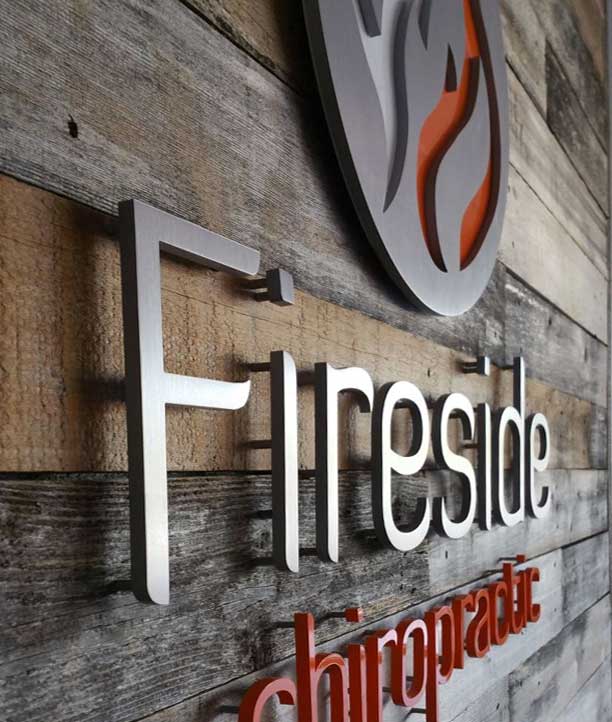 Highly polished stainless steel letters, chromed steel, acrylic, brass or aluminium letters look fantastic and add class to any business.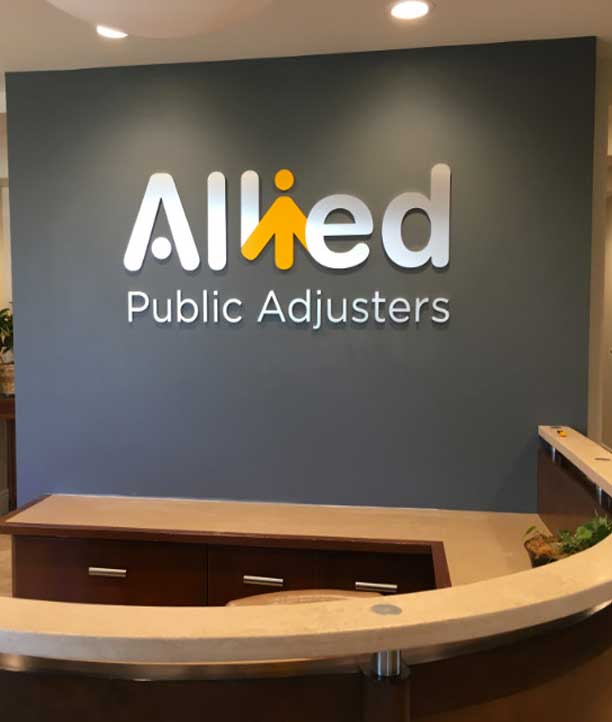 Indoor Signs for shops, Interior signage for offices, Internal signs on walls, Reception wall ... Custom interior signs in Dubai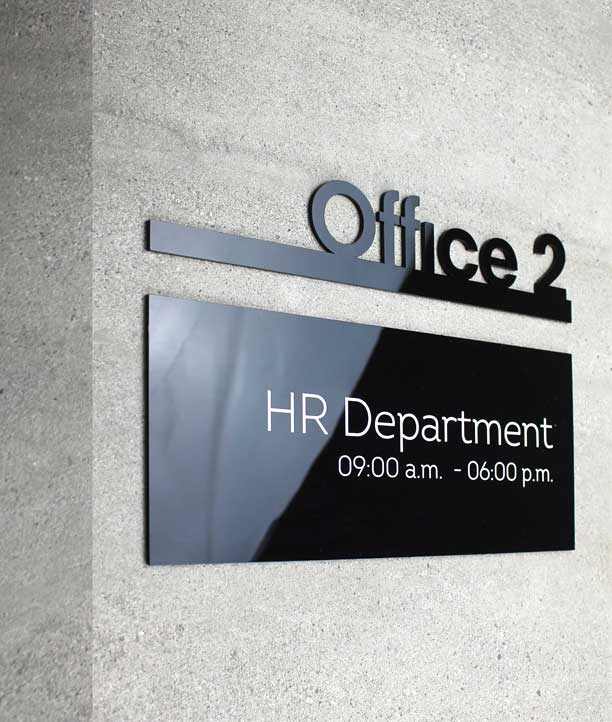 Buy this Office Door Sign and more Room Identification Signs at great low prices.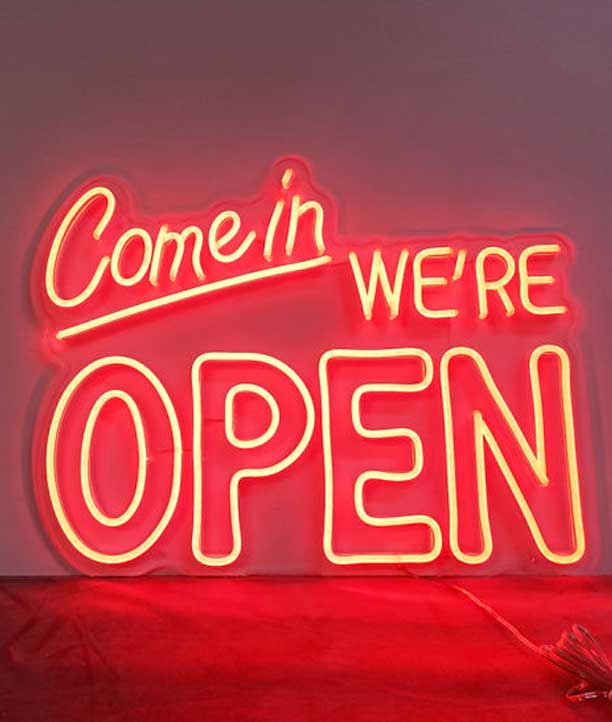 Looking for a custom LED neon sign company in the Dubai? Look no further! Based in Dubai, we create stunning, high-quality neon signs.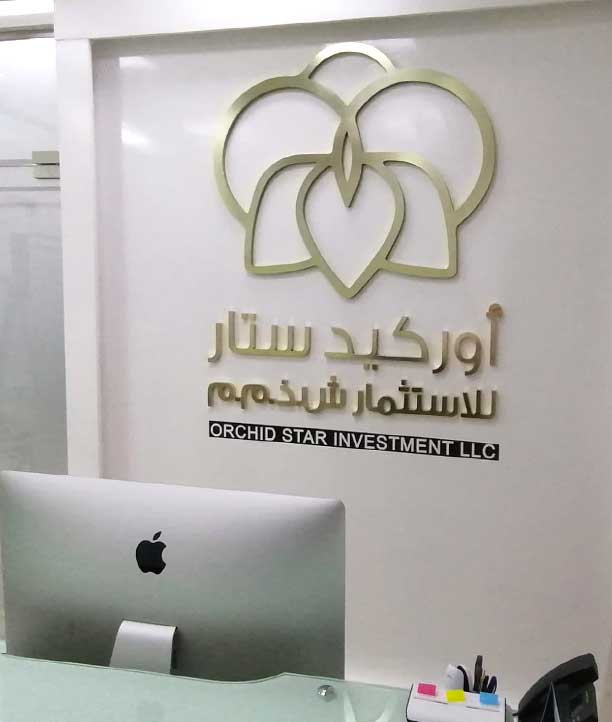 Reception signs are the best way to impress your clients and visitors. You can place this reception signage on doors, wall, or windows. Get a free quote!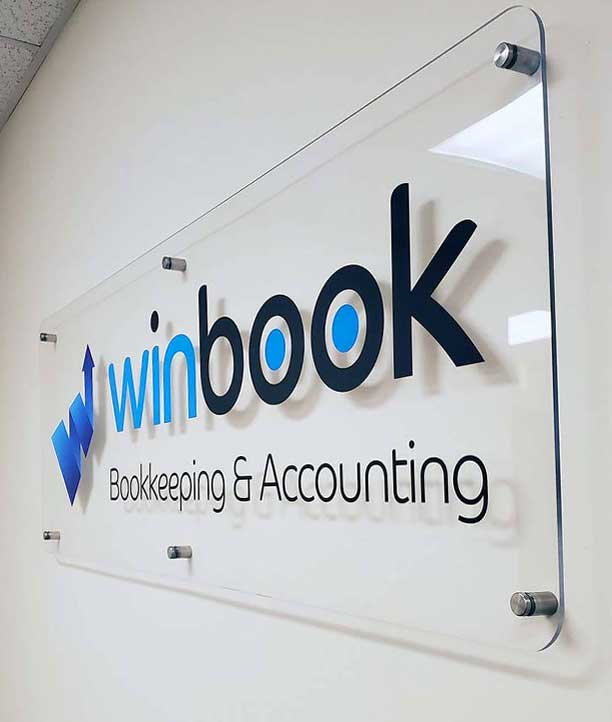 We produce high quality crystal clear acrylic signs, flat cut acrylic letters, display cases, acrylic boxes, office signs and way findings in Dubai.
WE PROVIDE SOLUTONS WITHIN YOUR BUDGET
Print N Design believes that the customer's first impression is crucial for any brand because 3D signs can create an enormous impact on your customers with eye-catching 2D and 3D logos for the exterior and interior. We are pleased to offer signage services in Dubai due to the number of applications. Our company specializes in a variety of creative products that can create standard office signs, factory signs, restaurant signs, vehicle branding, school signs, and many more. We actually manufacture custom signs, letters, and logos for indoor signs, and outdoor signs according to your itemization and specifications. Brand Impact offers signage assistance and vinyl-cutting services all over Dubai, and our large customer base is spread throughout the country. You can use our sign services for small, medium, and large businesses, as we provide reception signs, traffic signs, gantry signs, and directions. (Include specific examples of successful projects - Adding significant examples of successful projects that Print N Design has completed could help potential customers visualize how their brand could benefit from 3D signs. And it could also help establish credibility for the company and increase customer support among customers.)
(Highlight the benefits of working with Print N Design, and duration The current text does mention some of the services that Print N Design offers; nevertheless, it could be beneficial to highlight the specific benefits that customers can expect when working with the company. And this could include things like personalized attention, high-quality materials, and quick turnaround times. By emphasizing these benefits, potential customers may be more likely to choose Print N Design over other signage providers.) Signs, vinyl signs, acrylic signs, fiber signs, wood signs, stainless steel signs, and MS signs for customers with different needs. You can use our friendly service to get your specified signs, logos, and letters designed and converted into 2D characters and 3D signs as per your requirements and specifications. Are there any examples of successful projects that Print N Design has completed in the past? If it had done any successful projects then include them otherwise it's fine.
We offer our ideal signage services in Dubai to grab attention, as we have been provided with the highest quality signs to customers with different desires. We create 3D signage in Dubai with the surety of getting attention. We follow all the rules to manufacture reception signs, custom signs, letters, logos for indoor notice, signposts, and outdoor signage to highlight your brand's qualities. Sign designing requires special knowledge, relevant experience, brilliance, and dedication to come up with a custom sign which can fulfill the needs of your customers and company. Brand Impact has sign designers who know all the rules that govern crucial signs. We provide the best signage services in Dubai; an advance package includes designs, fabrications, and installation. You can create a large impact by using our budget-friendly service to get your well-readable and engaging signs, logos, and letters designed and transformed into 2D signs and 3D signs as per your needs.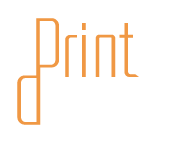 United Arab Emirates Services Office # 202, 2nd Floor, Naif Building,
28 Nakheel Street, Dera - Dubai​.

Copyright © 2023 Print N Design | Powered by Print N Design