Same Business Day Delivery
social distancing Floor Sign
Starting at just 70AED for 1 copies
Businesses have an important role immediately to guard the general public by protecting the security of their team and customers. As stores begin to open their doors and facilities are allowed to resume operation, businesses will still got to practice social distancing. additionally to adopting new policies, businesses can facilitate healthy distances with floor signs. for max visibility, install floor signs at entrances and exits. In grocery stores, use floor signs at both end of the aisles and in checkout lines; for workplaces, put floor signs at the clock , reception areas, and at workstations. It must be clear exactly how workers and visitors can keep a secure distance from one another so as to stop the spread of disease.

These social distancing floor signs assist you provide information in your facility and enforce social distancing recommendations. Not only do these signs show people where to face , they are also essential reminders to attend until called forward and to practice distancing in the least times.


Floor signs are made up of a durable material that withstands pedestrian traffic , vehicular traffic , and spills. Its low profile won't cause customers to trip or vehicle wheels to become snagged. The essential messaging won't smear or fade over time, ensuring your communication stays legible. By using social distancing floor signs with floor shapes, you'll create a comprehensive floor marking system in your facility which will remind everyone to stay a secure distance.
Advantages of Posters for Promotion
Cheaper costs. Creating and distributing posters is a much cheaper form of advertising than radio or print
Easily visible. You can target specific locations with your posters to increase brand visibility in that area.
Encourage an active response.
The audience you want to target.
Social Distancing Floor and Wall sing Dubai
Social Distancing Floor Signs from Creative Safety Supply. Social Distance Linear Signs.
Use these floor signs to mark safe social distances of 6 ft (2 m) in your store or workplace Shop now!

Colors are based on CMYK Digital standards. Print quality is superior and colors are consistent till the last print. Our digital production machines are capable to produce nearest output to offset printing.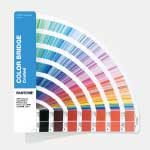 We don't print Pantone or Spot colours for Large Formate printing. If your data has Pantone or Spot colours, you must convert it to CMYK colours.
Confirm your proof by 11:30am. Get your delivery on the Same Day
Free delivery within Dubai for orders over 200AED
Full color digital printing services at our best affordable price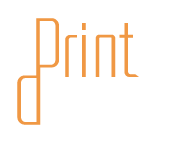 United Arab Emirates Services Office # 202, 2nd Floor, Naif Building,
28 Nakheel Street, Dera - Dubai​.

Copyright © 2023 Print N Design | Powered by Print N Design